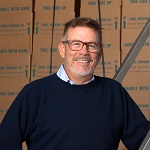 "
Please let me speak on behalf of Lillian Zhou and her entire team at J & K consulting investment group.
I met Lillian 10 years ago and looking back I feel this was my luckiest day of international business. I engaged Lillian and her team to establish a WOFE in China for my family owned soft drink flavor business.
Lillian and her team guided me through the challenging landscape with great advice and a very specific timetable Step-by-Step working closely with the team she delivered my business license on time.
After this pleasant experience I engaged J & K to help manage my business and accounting needs. For the past 10 years her teams attention to detail,timeless work ethic and ability to work hand in hand with my domestic team have created a thriving business in China.
Lillian keeps me abreast of ever changing policies and regulations with no detail left to chance she takes care of my business as if it were her own and for that I thank her dearly.

I can go on and on about the professionalism of Lillian and her staff and would be happy to field a call, email or we-chat live to give a personal reference to anyone looking to engage J & K.
David C. Boggini
Founder & CEO, Boggini Trading (Shanghai) Co., Ltd.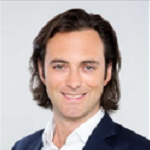 "
Lillian and her team were instrumental in smoothing our way into setting up operations in China.
Not only did she give me clear and transparent advice at the outset but she delivered the outcome she promised in the timeframe she indicated and for the cost agreed.
Not only that, since establishment of operations she has been an invaluable sounding board for legal and regulatory questions that go far beyond her agreed remit and has always endeavoured to help me find a solution to questions that inevitably arise.
I would not hesitate to recommend J & K Invest to any individual or organisation looking to establish in China.
Jake Simon Hall
Founder & CEO, Holland Park Education Group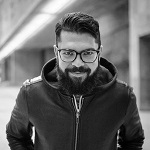 "
Lillian and her team at J & K Invest are more than just vendors for us, they are part of our team and an important resource for Final Frontier.
From setup the company to all legal and accountant operations, J & K Invest is a trust partner that are support us with caring and dedication.
I am happy to reccomend her at anytime.
KARAM SANTOS GUSTAVO
Founder & CEO, Final Frontier (Shanghai) Co., Ltd.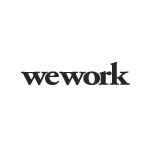 "
J & K has participated in many company registration and change projects of us. For many years, they have been holding a professional and meticulous working attitude and provided us with extremely satisfactory services.
J & K not only excellently completed various project tasks, but also provided us with solutions through their senior experience and knowledge to solve our problems and become an indispensable right-hand assistant in our work.
Over the years, J & K and WeWork have experienced growth and development together, they help their customers stay invincible in the changeable market competition.
I believe that in the future, J & K will be able to serve more and better customers with unlimited future.

We have cooperated with J & K for many years, we deeply felt the professional services of them. When dealing with more complicated work, they always give quick feedback and provide effective solutions.
J & K staff are very patient, meticulous and trustworthy.
Nancy Hong & Lily Fang
Treasury Analyst & Legal Department, WeWork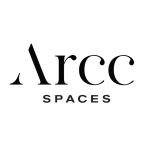 "
What I admire most about the J & K team is their attitude towards service details. Each of them is striving for perfection. The J & K team has professional background and many years of experience, providing us with extremely satisfactory and pleasant service. Communication is the most important problem in the service, Every time J & K confirms and explains all problems in the work carefully and patiently, even the smallest details they try to ensure that there is no error.
J & K not only provides us with high-quality services, but also provides many effective and feasible suggestions and guidance.
J & K won the praise of our company, each of us is very willing to recommend such an excellent team to every potential customer.
Jane Hu
Centre Manager, ARCC Spaces


留言咨询
如您有任何问题, 请给我们留言咨询, J & K的专家团队将尽快予以回复。 我们尊重您的隐私,您的个人信息将受到严密保护